Education & Training November, 2012
Lunch & Learn: How to Access School Services- Know Your Educational Rights Under the Law
Parents and professionals are all welcome to attend. Content is applicable for individuals through early adulthood. Certificate of attendance for professional development hours.
Date:
Monday, December 10, 2012
Time:
12:00 p.m. - 1:00 p.m.
For a complete description of these upcoming trainings and registration
information, please click on the links below.
¿Le gustaría saber como ayudar a sus niños a comer y dormir mejor?
Tuesday, December 11, 2012
Applied Behavior Analyis (ABA) Training Series:
Coming in April ! 2-day Conference
Look for More Information!
A certificate of attendance for professional development and
continuing education hours is provided
.
Select the option to view all events for workshops and trainings
To register, click under the desired class or training.
Vocational & Life Skills Academy
Classes, Training Programs and Social Events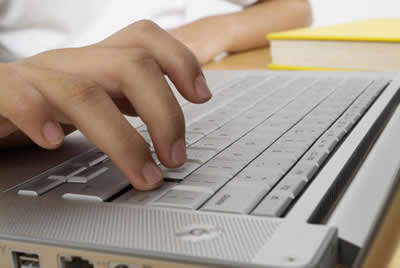 Online Registration Now Available!
SARRC's Vocational & Life Skills Academy located at 2225 N. 16th St., provides services for adolescents and adults with an autism spectrum disorder.
Visit our online calendar for VLSA Classes, Garden & Landscape Training Program and Social Events

here.
From the "Select A Category" drop down menu select "Vocational & Life Skills Academy Events". Here you will find a brief description of each class, training program or social event along with the ability to register online!
You may also use these links to review dates, times, and other important information. Please note these are informational only and do not provide
you with the online registration option.
Established in 1997, the Southwest Autism Research & Resource Center's (SARRC) mission is to
advance research and provide a lifetime of support for individuals with autism and their families.