Tuesday, December 11, 2012
Sunday, December 9, 2012
Posted by

Sharla Jordan
No comments:


Thursday, December 6, 2012
How many of you are wondering how the new changes in the DSM-V set to be released in May of 2013 will affect your child's services?
Some articles are making you think that children diagnosed with Asperger Syndrome will no longer get any services simply because the name Asperger Syndrome will no longer be used in the DSM-V. Have no fear, your child may still receive services. Just get use to calling it Autism instead of Asperger's Syndrome. There will be some changes to the diagnostic criteria to help clearly diagnose individuals on the spectrum. The name change won't determine their level of functional ability, and they will still the the same loving and adorable child as they were before.
To better understand basics about the Autism Spectrum Disorder you can find simplified answers in this book, Autism: Understanding The Puzzle...
Here are a couple articles you can read if you are interested...
Asperger's dropped from revised diagnosis manual
By By LINDSEY TANNER
,
Associated Press
Dec. 01, 2012 3:53PM PST
"CHICAGO (AP) — The now familiar term "Asperger's disorder" is being dropped. And abnormally bad and frequent temper tantrums will be given a scientific-sounding diagnosis called DMDD. But "dyslexia" and other learning disorders remain.
The revisions come in the first major rewrite in nearly 20 years of the diagnostic guide used by the nation's psychiatrists. Changes were approved Saturday.
Full details of all the revisions will come next May when the American Psychiatric Association's new diagnostic manual is published, but the impact will be huge, affecting millions of children and adults worldwide. The manual also is important for the insurance industry in deciding what treatment to pay for, and it helps schools decide how to allot special education.
This diagnostic guide "defines what constellations of symptoms" doctors recognize as mental disorders, said Dr. Mark Olfson, a Columbia University psychiatry professor. More important, he said, it "shapes who will receive what treatment. Even seemingly subtle changes to the criteria can have substantial effects on patterns of care.""
Read More - http://health.yahoo.net/news/s/ap/asperger-s-dropped-from-revised-diagnosis-manual
News Release from the American Psychiatric Association
January 20, 2012
Release No. 12-03
For Information Contact:
Eve Herold, 703-907-8640
press@psych.org
Erin Connors, 703-907-8562
econnors@psych.org
DSM-5 Proposed Criteria for Autism Spectrum Disorder Designed
to Provide More Accurate Diagnosis and Treatment
ARLINGTON, Va. (Jan. 20, 2012)—The American Psychiatric Association (APA) has proposed new diagnostic criteria for
the fifth edition of the Diagnostic and Statistical Manual of Mental Disorders (DSM-5) for autism. While final decisions
are still months away, the recommendations reflect the work of dozens of the nation's top scientific and research
minds and are supported by more than a decade of intensive study and analysis. The proposal by the DSM-5
Neurodevelopmental Work Group recommends a new category called autism spectrum disorder which would
incorporate several previously separate diagnoses, including autistic disorder, Asperger's disorder, childhood
disintegrative disorder and pervasive developmental disorder not otherwise specified.
The proposal asserts that symptoms of these four disorders represent a continuum from mild to severe, rather than a
simple yes or no diagnosis to a specific disorder. The proposed diagnostic criteria for autism spectrum disorder specify
a range of severity as well as describe the individual's overall developmental status--in social communication and other
relevant cognitive and motor behaviors.
Read More - http://www.dsm5.org/Documents/12-03%20Autism%20Spectrum%20Disorders%20-%20DSM5.pdf
Posted by

Sharla Jordan
No comments:


Education & Training November, 2012
Lunch & Learn: How to Access School Services- Know Your Educational Rights Under the Law
Parents and professionals are all welcome to attend. Content is applicable for individuals through early adulthood. Certificate of attendance for professional development hours.
Date:
Monday, December 10, 2012
Time:
12:00 p.m. - 1:00 p.m.
For a complete description of these upcoming trainings and registration
information, please click on the links below.
¿Le gustaría saber como ayudar a sus niños a comer y dormir mejor?
Tuesday, December 11, 2012
Applied Behavior Analyis (ABA) Training Series:
Coming in April ! 2-day Conference
Look for More Information!
A certificate of attendance for professional development and
continuing education hours is provided
.
Select the option to view all events for workshops and trainings
To register, click under the desired class or training.
Vocational & Life Skills Academy
Classes, Training Programs and Social Events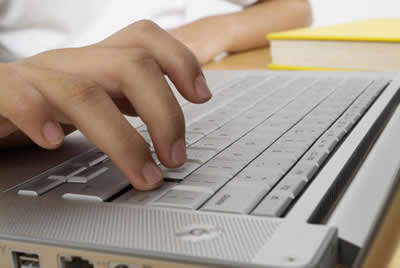 Online Registration Now Available!
SARRC's Vocational & Life Skills Academy located at 2225 N. 16th St., provides services for adolescents and adults with an autism spectrum disorder.
Visit our online calendar for VLSA Classes, Garden & Landscape Training Program and Social Events

here.
From the "Select A Category" drop down menu select "Vocational & Life Skills Academy Events". Here you will find a brief description of each class, training program or social event along with the ability to register online!
You may also use these links to review dates, times, and other important information. Please note these are informational only and do not provide
you with the online registration option.
Established in 1997, the Southwest Autism Research & Resource Center's (SARRC) mission is to
advance research and provide a lifetime of support for individuals with autism and their families.
Posted by

Sharla Jordan
No comments:


The hustle and bustle of the holidays can be overwhelming for children with special needs, but there are steps you can take to make it easier on them.
Holidays provide your family with a break from the ordinary, time spent with extended family and friends, and also a chance to reinforce traditions. However, jammed schedules and unpredictable routines, mixed with the sights and sounds of the holidays can add up to a season full of stress for your child with special needs.
"The change in routine is the biggest difficulty we have during the holidays," says Sharla Jordan, mother of six boys (four with special needs) and author of Autism: Understanding the Puzzle (Lulu.com, 2011). "The unfamiliarity and excitement can lead to some difficult moments so we try to prepare our boys as best we can." The following tips can help make your holiday season run a little smoother.
Read More - http://www.nashvilleparent.com/2012/11/keep-the-holidays-manageable-for-your-special-needs-child/
Posted by

Sharla Jordan
No comments: